47412018 CALENDAR ITEMS

Monthly items:

Women of Holy Trinity

meet in the fellowship hall each 1

st

Tuesday of each month at 1:30pm.

Evangelism and Stewardship committees

meet on the 2

nd

Tuesday of each month at 6 & 7 pm respectively.

Elders' and Council

meet on the 3

rd

Tuesday at 6 & 7pm respectively. They meet in January, February, March, May, June, August, September, and November.

Voters' Assemblies

are in April, July, October and December following worship service.

Choir Practice

is held on Wednesday evenings from June through December. Practice starts at 7:15pm except during Advent when is starts after the services.

Sunday School and Bible Classes

start at 9am before Service. Pastor leads a Bible Study at 12 noon.

Tuesday, Women's Bible Study

is learning about the Women of the Bible. They are currently looking at women in the New Testament. They would love to have you join them at 12 noon in the fellowship hall.

Wednesday Night Bible Class

is studying

"Joining Jesus on His Mission"

by Greg Finke

. Class starts at 6pm with a fellowship (soup supper during lent) time starting at 5:30pm before hand. Everyone is welcome.

Special Events:Lenten Services

will be held every Wednesday at 7pm through March 20th in the sancturary. The service will be immediately following the Soup Supper and Bible Class, which will begin at 5:30pm in the fellowship hall. The suppers are provided at no cost.

HOLY WEEK SCHEDULE
Maundy Thursday

service will be held at 7pm at our sister congregation Hope Lutheran Church at 4741 W. Stanton Rd., Stanton MI.

Good Friday

service will be held at 7pm in the sanctuary.

Easter Festival Service

will be at 10:30 am following an Easter breakfast being served from 8:30 - 10am in the fellowship hall.

Mexican Dinner:


Preparations are beginning for the annual Mexican Dinner which will be held on May 7th this year. Tickets may be purchased beginning the middle of April by calling the church office at 989-352-6374.
Powered by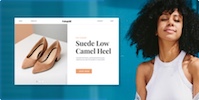 Create your own unique website with customizable templates.