CALENDAR ITEMS

Monthly items:

Women of Holy Trinity

meet in the fellowship hall each 1

st

Tuesday of each month at 1:30pm.

Evangelism and Stewardship committees

meet on the 2

nd

Tuesday of each month at 6 & 7 pm respectively.

Elders' and Council

meet on the 3

rd

Tuesday at 6 & 7pm respectively. They meet in January, February, March, May, June, August, September, and November.

Voters' Assemblies

are in April, July, October and December following worship service.

Choir Practice

is held on Wednesday evenings from June through December. Practice starts at 7:15pm except during Advent when is starts after the services.

Sunday School and Bible Classes

start at 9am before Service. Pastor leads a Bible Study at 12 noon.

Tuesday, Women's Bible Study

They would love to have you join them at 12 noon in the fellowship hall.

Wednesday Night Bible Class

starting at 5:30pm with fellowship and snack time before hand. The class runs from 6-7 pm. Everyone is welcome.

Special Events:Family Fun Night:

Families are invited to gather on the 3rd Friday of each month to enjoy an informal meal and play games. July's Family Fun Night is the 20th, starting at 5pm. Everyone is welcomed.
Powered by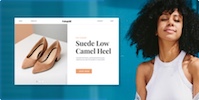 Create your own unique website with customizable templates.