CALENDAR ITEMS

Monthly items:

Women of Holy Trinity

meet in the fellowship hall each 1

st

Tuesday of each month at 1:30pm.

Evangelism and Stewardship committees

meet on the 2

nd

Tuesday of each month at 6 & 7 pm respectively.

Elders' and Council

meet on the 3

rd

Tuesday at 6 & 7pm respectively. They meet in January, February, March, May, June, August, September, and November.

Voters' Assemblies

are in April, July, October and December following worship service.

Choir Practice

is held on Wednesday evenings from June through December. Practice starts at 7:15pm except during Advent when is starts after the services.

Sunday School and Bible Classes

start at 9am before Service. Pastor leads a Bible Study at 12 noon.

Tuesday, Women's Bible Study

is learning about the Women of the Bible. They are currently looking at women in the New Testament. They would love to have you join them at 12 noon in the fellowship hall.

Wednesday Night Bible Class

starting at 5:30pm with fellowship and snack time before hand. The class runs from 6-7 pm. Everyone is welcome.

Special Events:Family Fun Night:


Everyone welcome to attend the Family Fun Night on April 20th from 5:30-7:30 pm. Games and activities for all ages. Food and drinks will be served. There is no cost, but an RSVP at 989-352-6374 is needed to plan the refreshments.

Mexican Dinner Ole!

Our annual Mexican Dinner is May 7th. Menu includes: Wet Burrito, Spanish rice, chips and salsa, ice cream, snickerdoodle cookies, and drinks. Serving from 4 to 7 pm. Takeout is available. Tickets may be purchased at the church or from a Holy Trinity member. $10 for an adult portion, $5 for a child's portion.
Powered by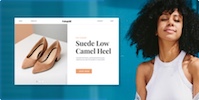 Create your own unique website with customizable templates.